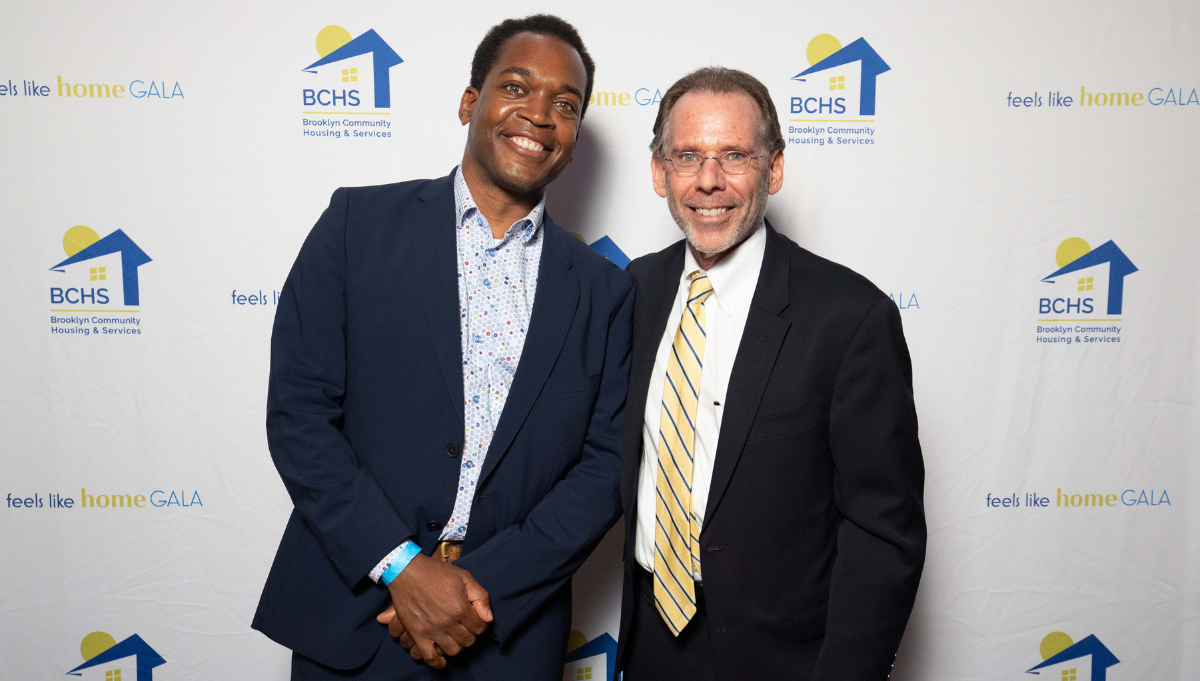 Dear Friends,
I hope you had a happy, healthy and safe summer. Thank you to all who attended our Feels Like Home Gala, the event was a great success and a wonderful celebration of the agency's work, especially everyone's extraordinary efforts throughout the pandemic.    

The coming years are looking bright for BCHS, with three fresh projects that are steadily evolving, and which together will bring over 850 new and urgently needed supportive and affordable housing units to Brooklyn. In this issue of Community Notes, you can read about one of these projects, the Brownsville Arts Center and Apartments (BACA), which will bring a vibrant, cutting-edge cultural center along with attractive housing to the residents of central Brooklyn.

BCHS is also excited to share that we are participating in the filming of a national documentary called Beyond The Bridge, by A Bigger Vision Films production company. This important work will explore innovative approaches to ending homelessness, and we are privileged to be one of a small group of New York City organizations that may be featured. Check our social media sites for updates!
I know these are challenging times, historically so. But I was moved by the amazing poet Amanda Gorman's recent words: "We must triumph, or try. May we not just ache, but act." And at BCHS, when we see the most vulnerable among us in pain and under threat, it is our time to act – to offer safety and stability, to promote justice and healing, and to work towards ending homelessness, once and for all.

Together, we will continue the fight against homelessness. Thank you for your goodwill and generous support, and thank you for standing with BCHS -I am grateful.

With appreciation, 
Jeff Nemetsky 
Pictured Above: Our Executive Director Jeff Nemetsky (R) with long-time board member Jonathan Jones (L) at our "Feels Like Home Gala."