BCHS is committed to ending homelessness in Brooklyn. We provide safe and clean supportive housing each year for more than 1,000 formerly homeless and at-risk women, children, and men, and help them learn how to live productively and independently, with dignity and hope.
Since our founding in 1978 we have helped thousands in crisis achieve independence, and we are ready to help thousands more in the future—until the day that homelessness no longer exists, and until the day that our local communities are as socially rich, racially just, and economically vital as possible.
A Sense of Community, A Unique Approach
What has always made BCHS unique in its field is our primary focus on trying to create a sense of community for all of the formerly homeless residents who come to us, and then using this as a concrete programmatic model and clinical approach.
Our belief is very straightforward: many homeless individuals have been marginalized by their circumstances, often spending much of their adult lives living on the street, or in shelters, jails, and other institutions.
Therefore, in addition to housing and direct services, BCHS believes that the individuals who come to us often need to "re-learn" the kinds of interpersonal skills necessary for stable and lasting independence—the kinds of interpersonal skills they will need to develop and maintain healthy and functional relationships with the people and the environment around them.
This approach is at the heart of much of the work our staff perform with the residents, helping them learn how to develop friendships, advocate for themselves appropriately, set boundaries, and resolve conflict. This approach is also visible at all of our housing sites, which are designed so that the physical space itself encourages the creation of community. Finally, this approach underlies our robust range of socialization and recreational activities, which are planned to ensure that the residents interact with their peers and neighbors on a daily basis, reducing the likelihood of isolation and strengthening the residents' ability to create their own networks of personal support.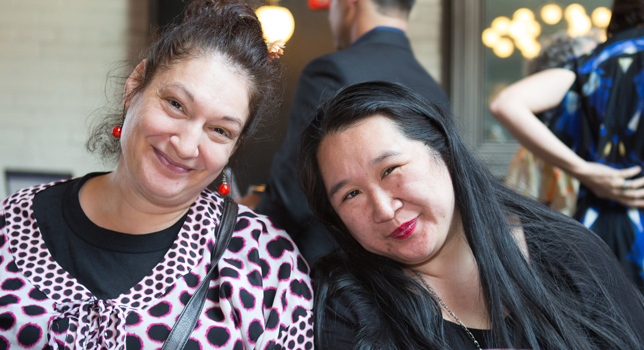 Art Therapy Program Participants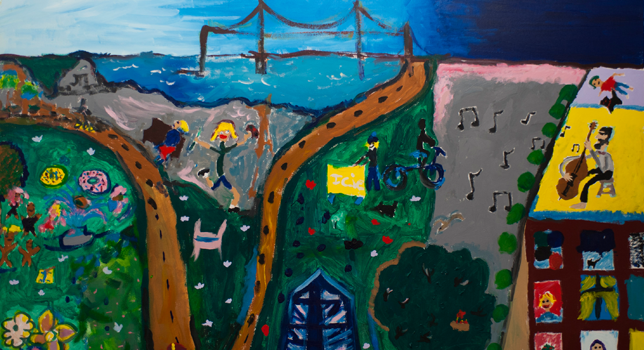 Mural Created by Residents and Volunteers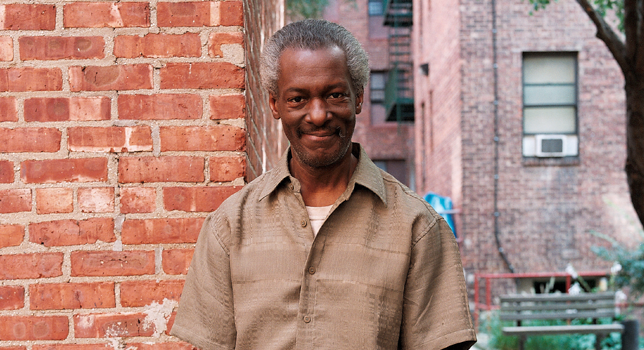 Ivy House Program Resident