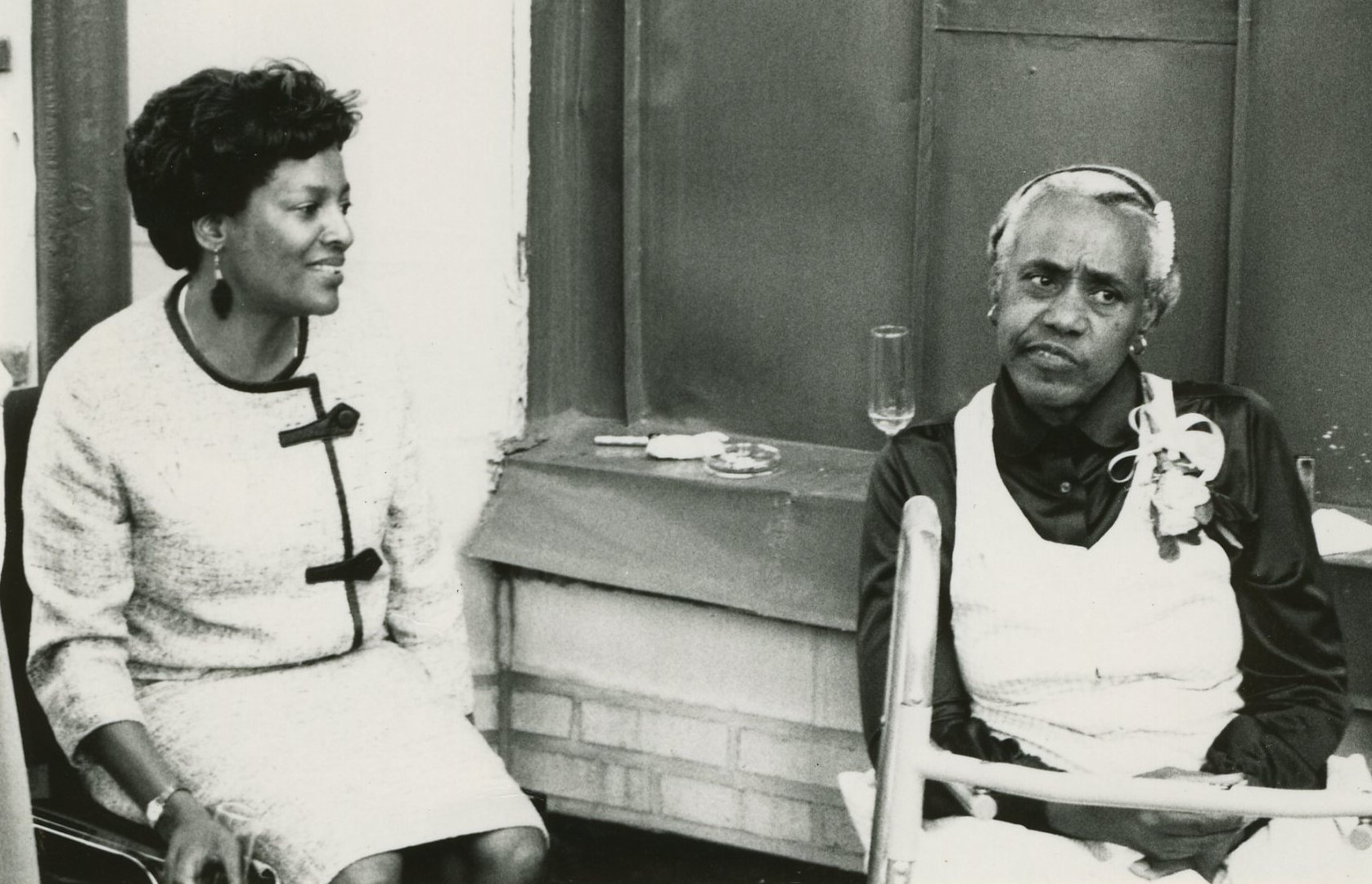 Our staff spotlight highlights Ms. Albertha Roderick, one of BCHS' longest-tenured staff members. Ms. Roderick started working for BCHS in 1984, only 6 years after it was founded. 
At that time, Ms. Roderick helped transition one of BCHS' first-ever clients, Ms. Seness Green from supportive housing into permanent, independent housing in the community.
"That was one of my most pleasant, most rewarding experiences, I'll never forget it," she explains. "I placed her in a lovely apartment building for seniors in Brownsville."  Above, Ms. Seness Green (R) is pictured sitting next to and Ms. Roderick (L.)
For more than three decades, Ms. Roderick, or "Ms. A" as the staff affectionately call her, has dedicated her career to helping residents at BCHS through supportive housing.  
"You have to really be passionate about [homeless services] to do it because there are so many obstacles," she said.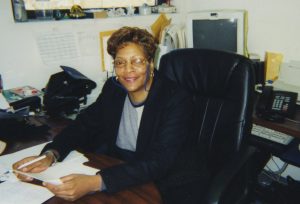 Pictured above: A photo of Ms. Roderick at her desk circa the 90s.