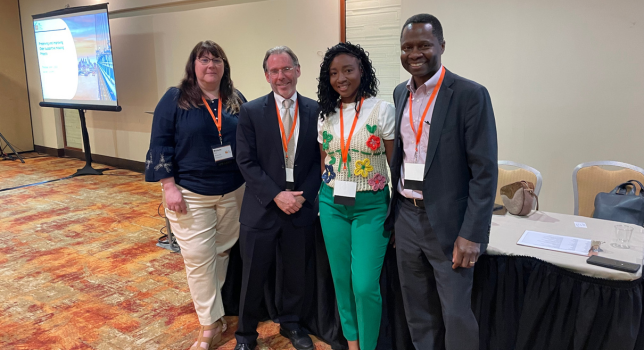 BCHS staff members attended the meeting of the minds for all things supportive housing, at the 2023 Corporation for Supportive Housing Summit in Philadelphia this summer. At the conference, over 1,000 supportive housing advocates, government leaders, and other housing industry experts joined together for the annual event. This year's theme was "Building the Field," which called attention to the need for not only the expansion of supportive housing services, but an investment in current systems and structures.
In line with the conference's theme, Brooklyn Community Housing & Services CEO Jeff Nemetsky and Supervisor of Creative Arts, Therapeutic Activities & Engagement Ajanae' Lewis presented a seminar, "Back to the Future: Preserving & Modernizing 1st Generation Supportive Housing." Joined by representatives from Urban Architectural Initiatives, RA, PC and Alembic Community Development, Nemetsky and Lewis brought audience members through the history of the organization, its unique approach to supportive housing through community-building, and the current challenges being undertaken to renovate the agency's historic, 100 year-old Brooklyn Gardens complex.
"The fight to end homelessness must include the preservation of older supportive housing buildings – these pioneering models were built decades ago," Nemetsky said, "but need to be modernized so they can continue to serve as welcoming homes for thousands of formerly homeless residents for years to come."
Missed the seminar? View BCHS' presentation.