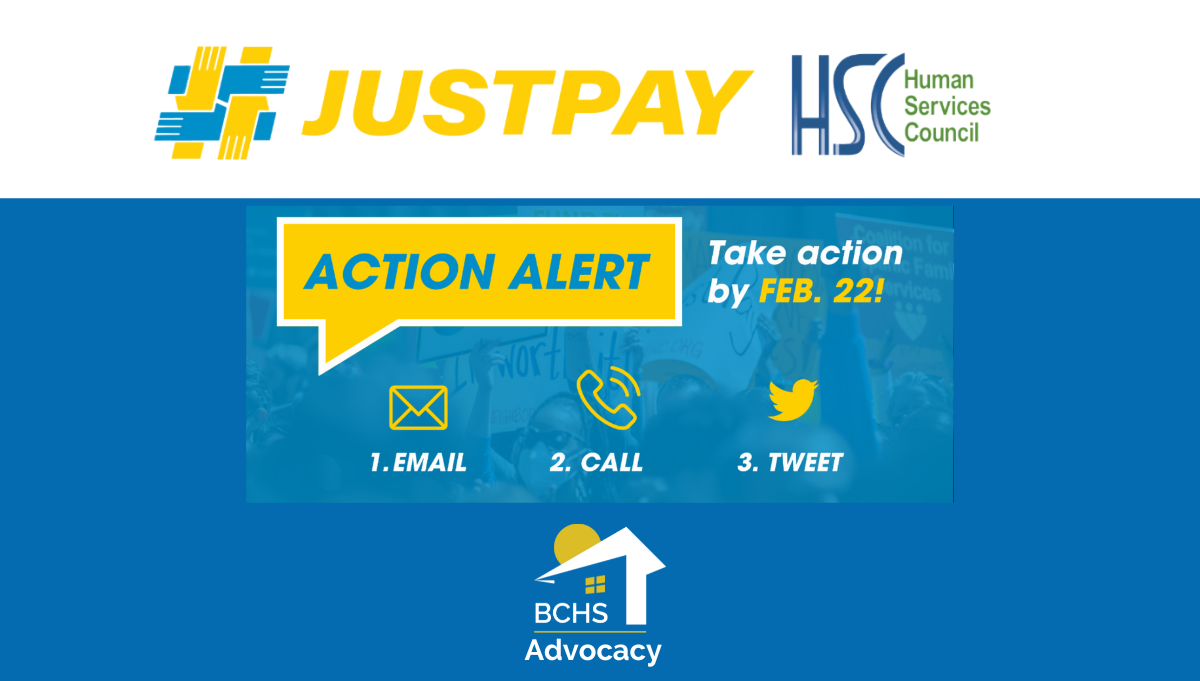 This year, we are once again supporting the Human Services Council in their #JustPay campaign for the Fiscal Year 2024 (FY24) New York City Budget.
Currently, non-profit human services workers- mostly women of color had 2019 earnings below NYC's near-poverty threshold.
#JustPay calls for a 6.5% Cost Of Living Adjustment (COLA) in the upcoming FY24 budget. Human services workers -also known as essential workers- are the lifeline of our communities, and Black History Month is a great time to remember that pay equity is racial equity.
Follow the Human Services Council action toolkit through the links below before February 22nd to fund fair wages for
our human services workers- a small thank you for their hard work. #BCHStandsTogether