What has always made BCHS unique in its field is our primary focus on creating a sense of community for all of the formerly homeless residents who come to us, as a way to promote socialization skills, reduce isolation, and foster maximum well-being and independence.
BCHS' robust range of educational and recreational activities, often with a clinical component, help achieve these goals.
Holiday Celebrations

BCHS uses holiday celebrations as an ideal way to promote community among its residents. Residents help design and lead activities focused on major holidays, such as Veterans Day, Halloween, Thanksgiving, Christmas, Kwanza, Chanukah and New Year's Eve and Day, Black History Month, Women's History Month, Easter, Passover, and Mother's and Father's Day. Residents prepare and perform in skits, make decorations, sing and dance, and prepare and eat delicious meals together.
Current Events, Games and Movies

BCHS develops many activities to facilitate discussion about current events.  Events focused on politics and history—including gatherings leading up to and including Election Day—bring up robust and surprising debates among residents. "Morning Action"—where coffee, donuts or bagels, and the newspapers are brought in and set up in the Oak Hall or Navy Green community rooms—allows residents to begin their days with a friendly discussion of current events. Finally, the BCHS activities staff work with residents to set up regular Game Nights and Movie Nights at various BCHS residences, where residents determine what kind of card or board games they want to play and which videos they want to see.
Trips and Outings
BCHS staff plan and accompany residents on outings throughout the metropolitan area during the year to places of interest. Typical trips include Rye Playland, the Brooklyn Museum, the Museum of Natural History, and the Brooklyn Botanic Garden.
Horticultural Therapy, Art Therapy, and Drama
BCHS offers a number of non-traditional activities that are often highly effective with individuals healing from trauma or suffering from co-occurring disorders.
Along these lines, BCHS partners with the New York Horticultural Society to offer horticultural therapy once a week, providing an opportunity for residents to nurture a plant from seed through growth, and experience a sense of accomplishment and teamwork. Similarly, led by the agency's Activities Supervisor, who is an art therapist, BCHS also offers a wide range of therapeutic and recreational arts activities as well, from boisterous arts and crafts sessions with groups to more focused and private sessions with individuals who use the activity as a way to process difficult life experiences.
Finally, a weekly drama group, led by a drama educator (and BCHS Board Member), encourages residents who were prone to isolation to regularly act out scenes—some scripted and some through improv—and by so doing, experience a sense of community, optimism and increased self-esteem.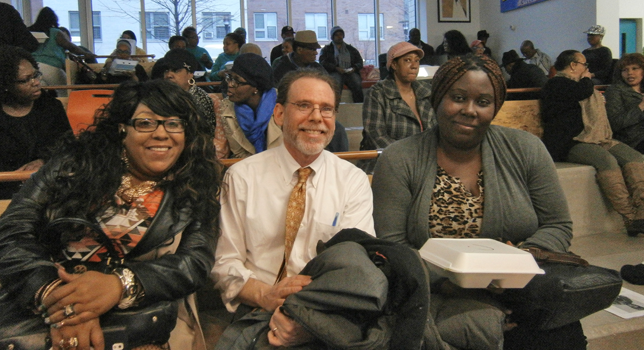 Enjoying Women's History Month Event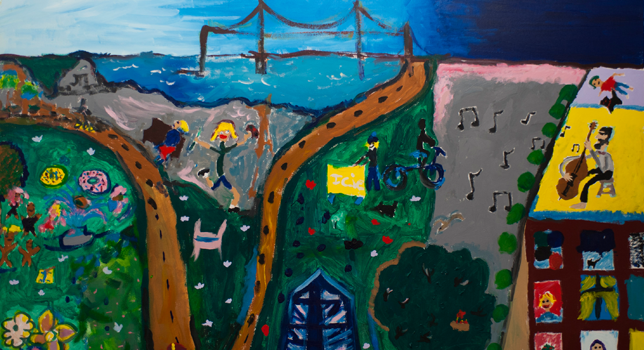 Mural Created by Residents and Volunteers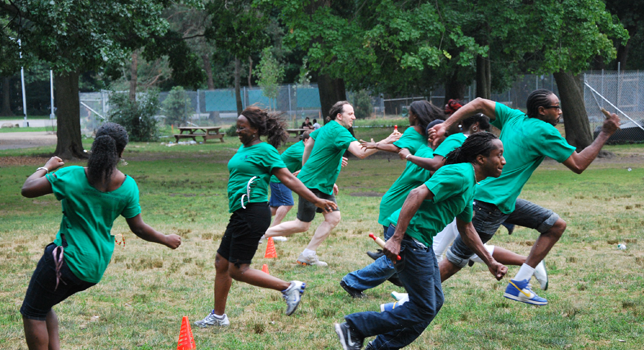 Staff Recognition Bar-B-Que in Prospect Park