Opened in 2012 on the site of an old jail once utilized by the U.S. Navy, Navy Green is permanent supportive housing for formerly homeless men and women with a mental illness and a history of substance abuse, and for low income working adults from the community. Navy Green was a finalist for the Corporation for Supportive Housing's Eastern Region Project of the Year award in 2013 and is part of an innovative mixed-use development, located just outside the Brooklyn Navy Yard, which includes affordable and market-rate rental housing and home ownership, commercial property, and green space.
Navy Green represents a multi-faceted partnership between BCHS, Impacct Brooklyn, Dunn Development Corp., and L+M Development Partners.
BCHS oversees the social service programming at Navy Green, which receives referrals from the NYC Department of Homeless Services (DHS). Residents receive case management, mental health counseling, substance abuse counseling and nursing care, as well as vocational training and wellness, recreational and socialization activities. An on-site computer lab, art room, and exercise facility encourage positive activity and interaction.
This past year, more than 95% of Navy Green residents successfully maintained their housing with the agency or moved on to greater independence.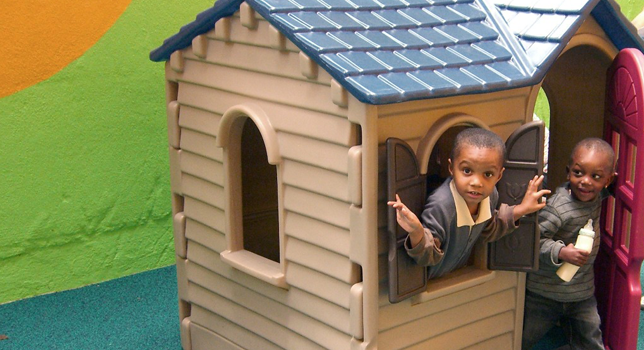 Children Enjoying Our Playground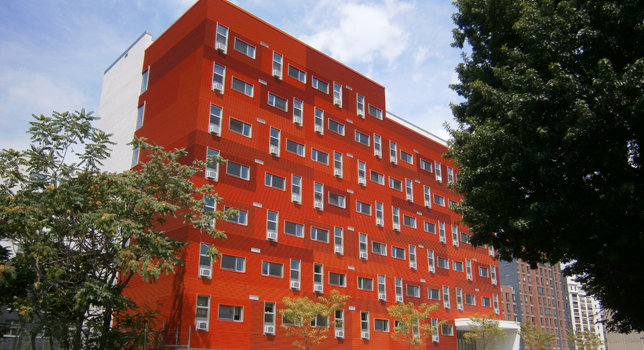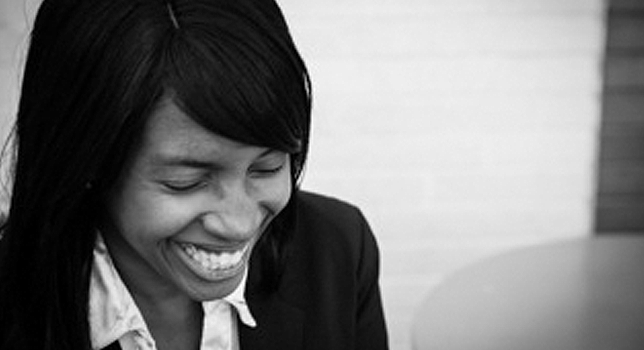 Scattered-Site Program Case Manager