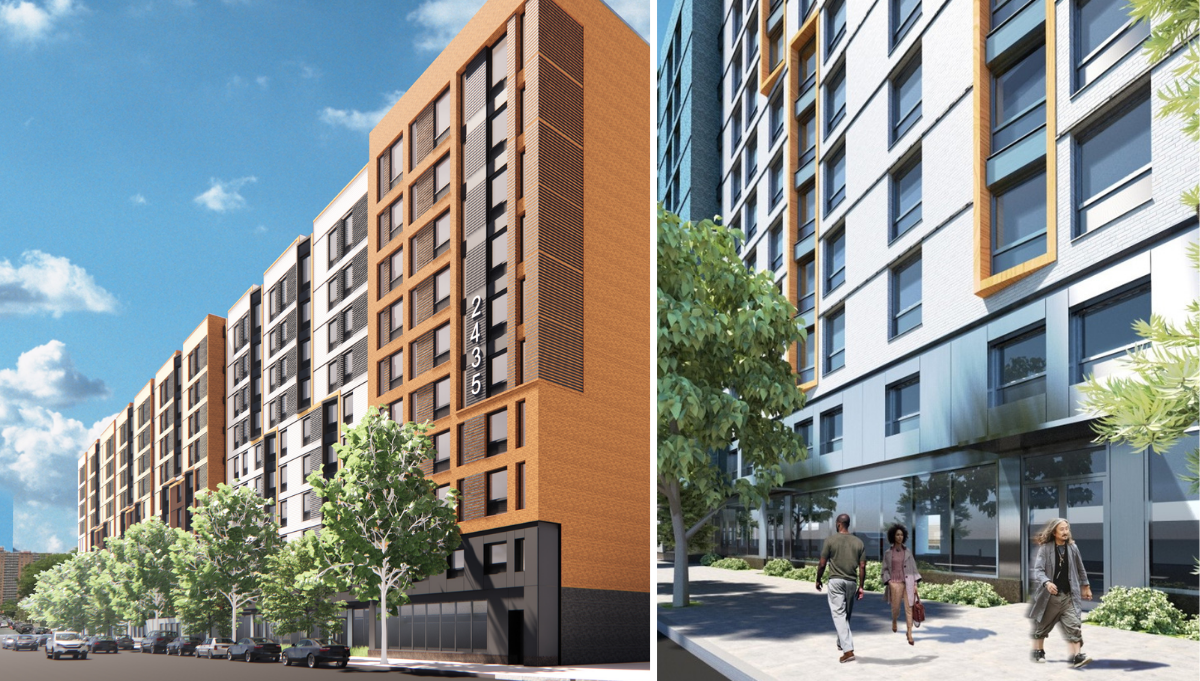 2435 Pacific Street
Along with partners Alembic Community Development and Love Fellowship Tabernacle, BCHS is co-developing 2435 Pacific Street, which will provide 240+ units of new affordable and supportive housing in East New York with a focus on families and domestic violence survivors. Building upon BCHS' expertise in working with vulnerable families in our Arbor Inn short-term housing program. The Pacific Street project will incorporate evidence-based best practices that allow families to heal, and get back on their feet and thrive. This type of comprehensive continuum for families, which combines expert, on-site services with attractive permanent housing, is lacking in the current service system and can be a national model for helping vulnerable moms and children become healthy, safe and independent.
Pictured above, new renderings of our upcoming Pacific Street Project.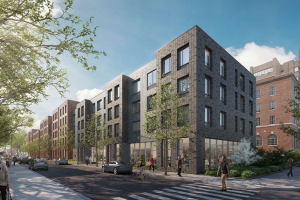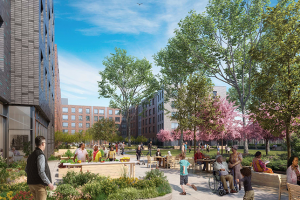 Kingsbrook Estates
Along with partners Monadnock Development and CB Emmanuel, BCHS is co-developing Kingsbrook Estates, which will provide 320+ units of new affordable and supportive housing in East Flatbush, with a focus on Seniors and Veterans.
Building upon BCHS' award-winning programs for at-risk Seniors and Veterans at its Oak Hall and Navy Green housing sites, Kingsbrook Estates will similarly provide specialized case management and counseling for residents as needed, as well as access to health and wellness classes, vocational training, employment skills development, physical activity programs, and integrated care. On-site amenities will include a therapeutic garden, outdoor exercise equipment, walkways, recreation areas, outdoor kitchens and grills as well as an indoor teaching kitchen, creating a vibrant, mixed-income community for residents.
Pictured above, renderings of our Kingsbrook Estates Development.
Both projects expect to break ground within the year.