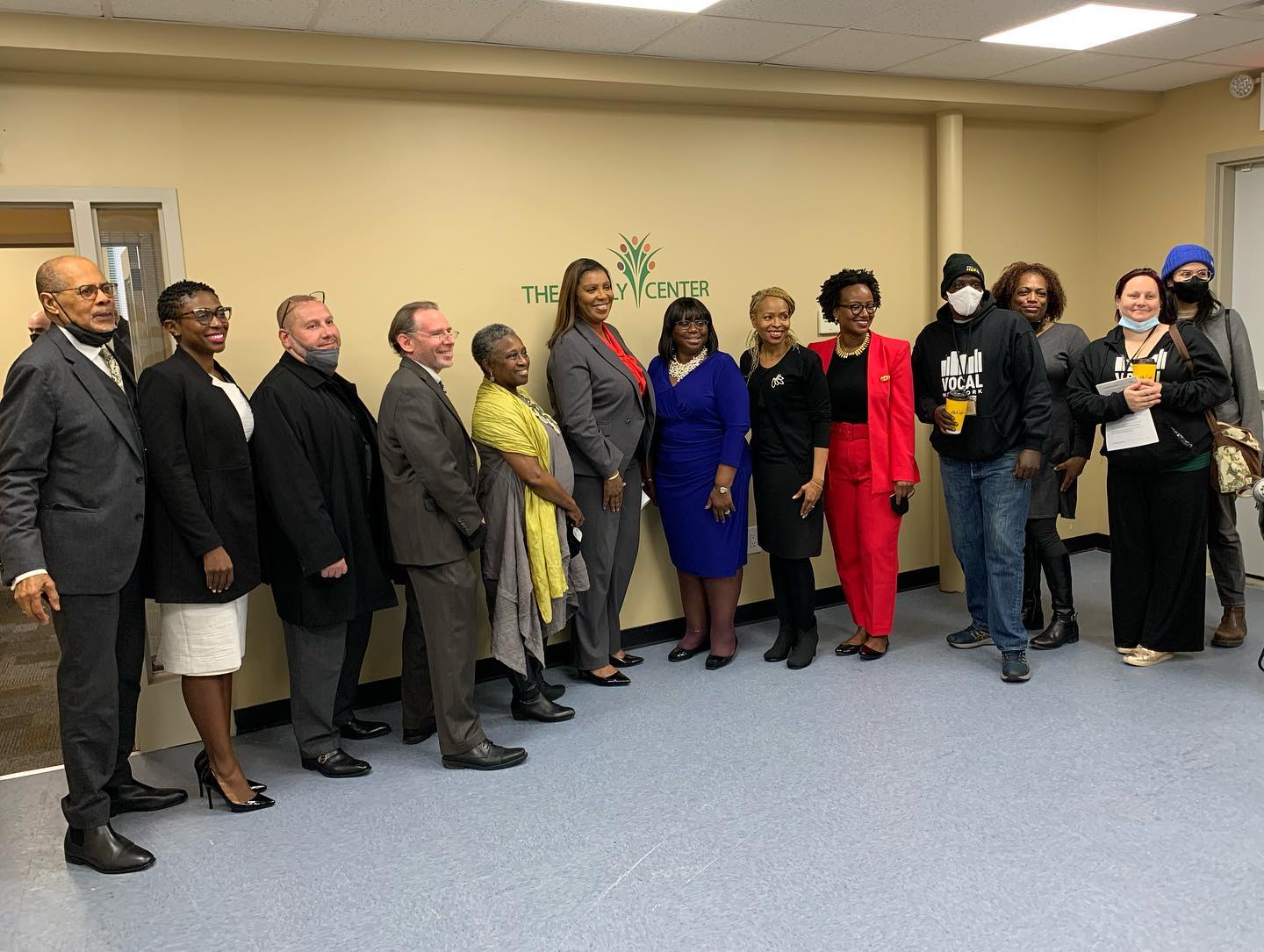 We are proud to be 1 of 10 organizations selected to receive a grant from New York Attorney General Letitia James and Brooklyn Community Foundation's $2.2 million Wellness and Recovery Fund for substance treatment programs, harm reduction services, and policy change. ​
From our Executive Director Jeff Nemetsky: "We are greatly appreciative for this award through the Brooklyn Community Foundation and Attorney General Letitia James. These are challenging times, and this generous funding will allow us to enhance the mental health support we provide for our vulnerable residents, keep caseloads low, and expand the robust range of therapeutic activities we can offer."
​
Selected through Brooklyn Community Foundation's Participatory Grantmaking approach that shares decision-making power with community members who have direct experience on the issues being addressed, BCHS' commitment to community building was key to our selection. ​
​
"'During the grant process, I looked for organizations that have grassroots connections to their communities and are committed to listening, respecting the people they serve, and treating the whole person. I am pleased to say that the grants are going to groups that will truly expand critical services, like harm reduction, for those who need it most,' said Victoria Graves, a member of Brooklyn Community Foundation's Wellness and Recovery Fund Advisory Council.​
​
The funding comes at a critical moment for in-demand community-based programs, as drug overdose deaths have soared to record levels during the COVID-19 pandemic. From January to March 2021, there were 596 confirmed overdose deaths in New York City, with the second-largest number occurring in Brooklyn."​
​
Read more: New Fund Provides $2.2M for Individuals and Communities Impacted by Addiction​
​
Pictured: Leaders from the winning organizations, including our Executive Director Jeff Nemetsky pose with AG Letitia James and BCF CEO Dr. Jocelynne Rainey.